DENTAL IMPLANTS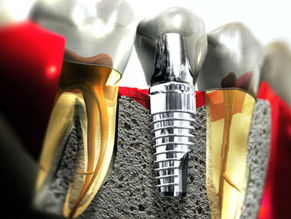 Dental implants are fixtures of titanium which are surgically screwed into your jaw bone. They act as an anchor for a replacement tooth or crown or a set of replacement teeth. Today, dental implants are frequently used are shown as the best alternative to natural teeth. Dentures implants provide better speech and chewing function on your face at the same time provides a natural aesthetic than conventional bridges.
Implants provide a strong foundation for fixed (permanent) or removable replacement teeth that are made to match your natural teeth. Implants are surgically placed into the jawbone to replace one or several lost roots of teeth, and provide solid and secure support for replacement teeth.



Replacing a Single Tooth
If you are missing a single tooth, one implant and a crown can replace it.


Replacing Multiple Teeth


If you are missing several teeth, implant-supported bridges can replace them.


Replacing All of Your Teeth


If you are missing all of your teeth, an implant-supported full bridge or full denture can replace them.
There are many advantages to dental implants:
look and feel like your own teeth.
allow you to speak without the worry that teeth might slip.
eliminate the discomfort of removable dentures.
allowing you to eat your favorite foods with confidence and without pain.
Implants are durable and will last many years with good care.
Implants don't require reducing other teeth, as a tooth-supported bridge does.
Sinüs lifting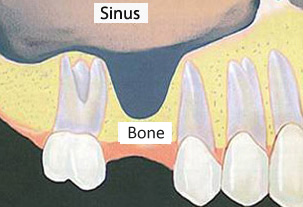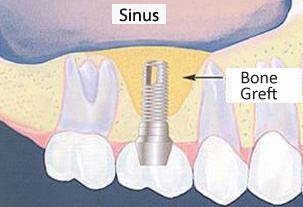 Due to rapid bone loss after upper teeth are removed and continued bone loss from the pressure of removable bridges and dentures, the amount of bone available for the placement of dental implants has been limited. A sinus lift is a surgery that will add bone to your upper jaw and in the area of your premolars and your molars. A sinus lift is sometimes referred to as sinus augmentation. Bone will be added in between your jaw and your maxillary sinuses.
VIDEO: dental implant animation