DENTAL RADIOLOGY
It is a science that diagnose and display diseases in the mouth, teeth and jaws.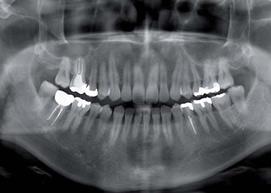 SADEM Clinic has equipped with lower dose radiation for your safety.
Panaromic x-ray
Periapical x-ray
Cephalometric x-ray
Tomography (CT)
Volumetric Tomography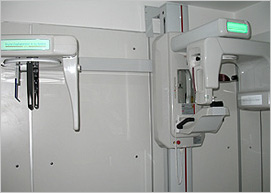 Dental imaging sytems:
Chair side monitor has latest imaging system in order to give immediate resolution imagines. Radiographs are an essential part of proper diagnosis. Dentists use radiographs for many reasons: to find hidden anamolies such as malignant or benign masses, dental caries, tooth abscesses, impacted teeth, fractures jaw of bone, cavities and for another disorders.
A good radiograph will ensure a good diagnosis and thus proper treatment of the patient. Taking that x-ray correctly the first time will save the patient unnecessary radiation exposure.
"Teeth are the gateway to your health"