ENDODONTICS & CONSERVATIVE DENTISTRY
Endodontics is the branch of dentistry which is concerned with specialises diseases and treatment of dental pulp (tooth extract).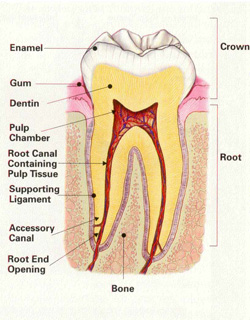 Endodontic treatment is necessary when the pulp becomes inflamed or infected. The most common reasons for inflammation or infection are deep cavities (caries), repeated dental procedures, or cracks. Trauma can also cause inflammation and often shows up as discoloration of the tooth. If pulpal inflammation or infection are left untreated, it can lead to an abscess, resulting in swelling and/or pain.
Every attempt is made to save all the badly mutilated teeth, irrespective of the age of the patient bringing them back to normal function and esthetics.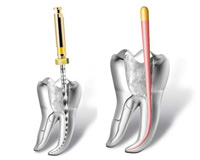 No implant or denture is as strong and long-lasting as a real tooth with the root intact. There is no doubt that your own natural tooth is superior to a dental implant for many reasons if you have already lost or cannot save your tooth, dental implant is usually the best alternative
Conservative Dentistry: The specialty of Conservative Dentistry deals with prevention and treatment of disease and injuries of the teeth Main areas:
Pulp capping,
Fillings (Inlay, onlay, composite, amalgam, porcelain)